Red, Green and Blue Geometric Pattern Back Stitch Hoop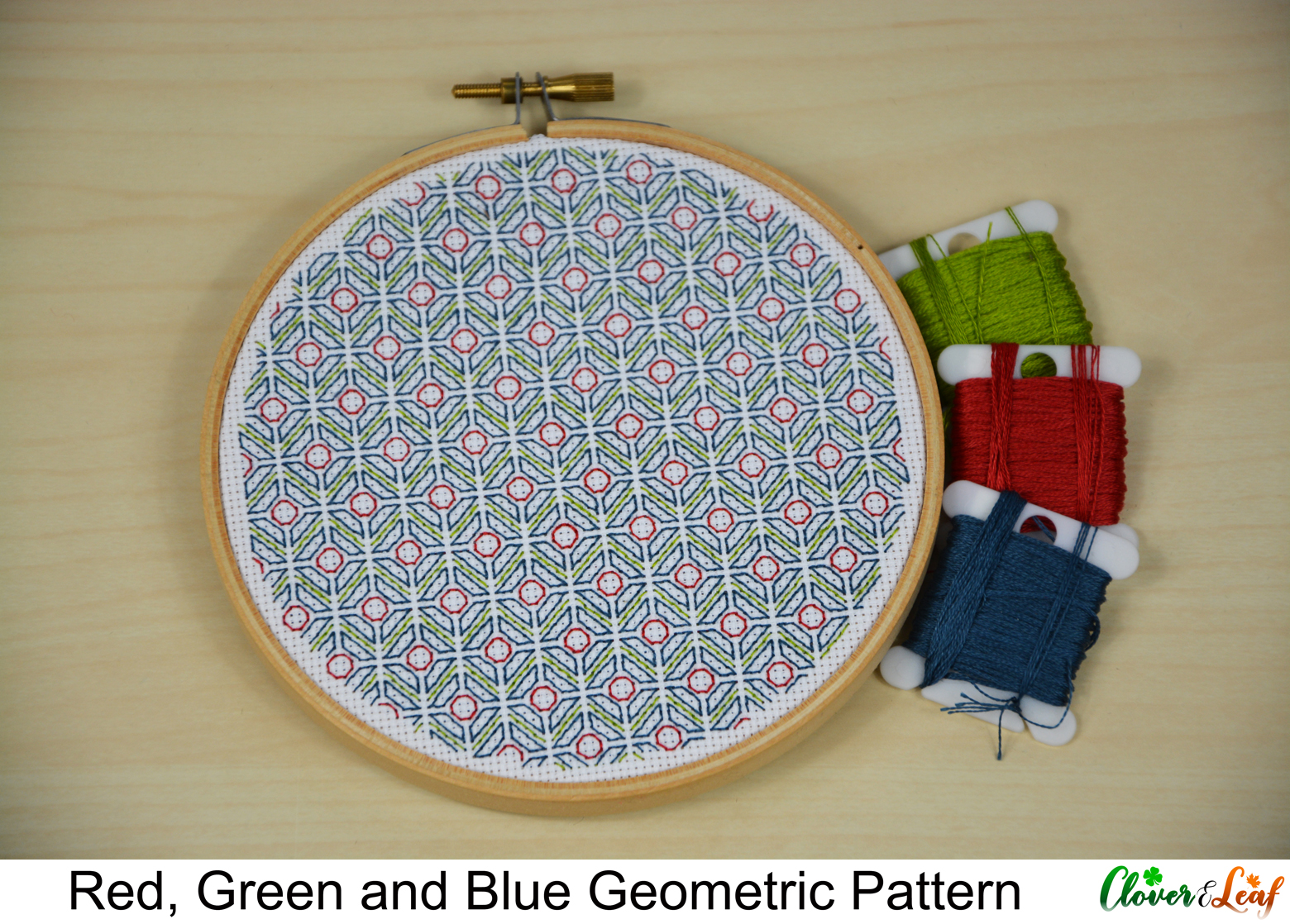 Red, Green and Blue Geometric Pattern Back Stitch Hoop
This is a handmade cross stitch that features a pattern made with blue trapezoids, red octagons and green lines on a white background. The piece is 5" in diameter and is backed with white felt.
Interested in something similar with different colors? Send me a message!
Follow us on social media!
Instagram: https://www.instagram.com/clovernleaf/
Facebook: https://www.facebook.com/CloverandLeaf/