Walnut, Red Oak and White Oak Two Drawer Box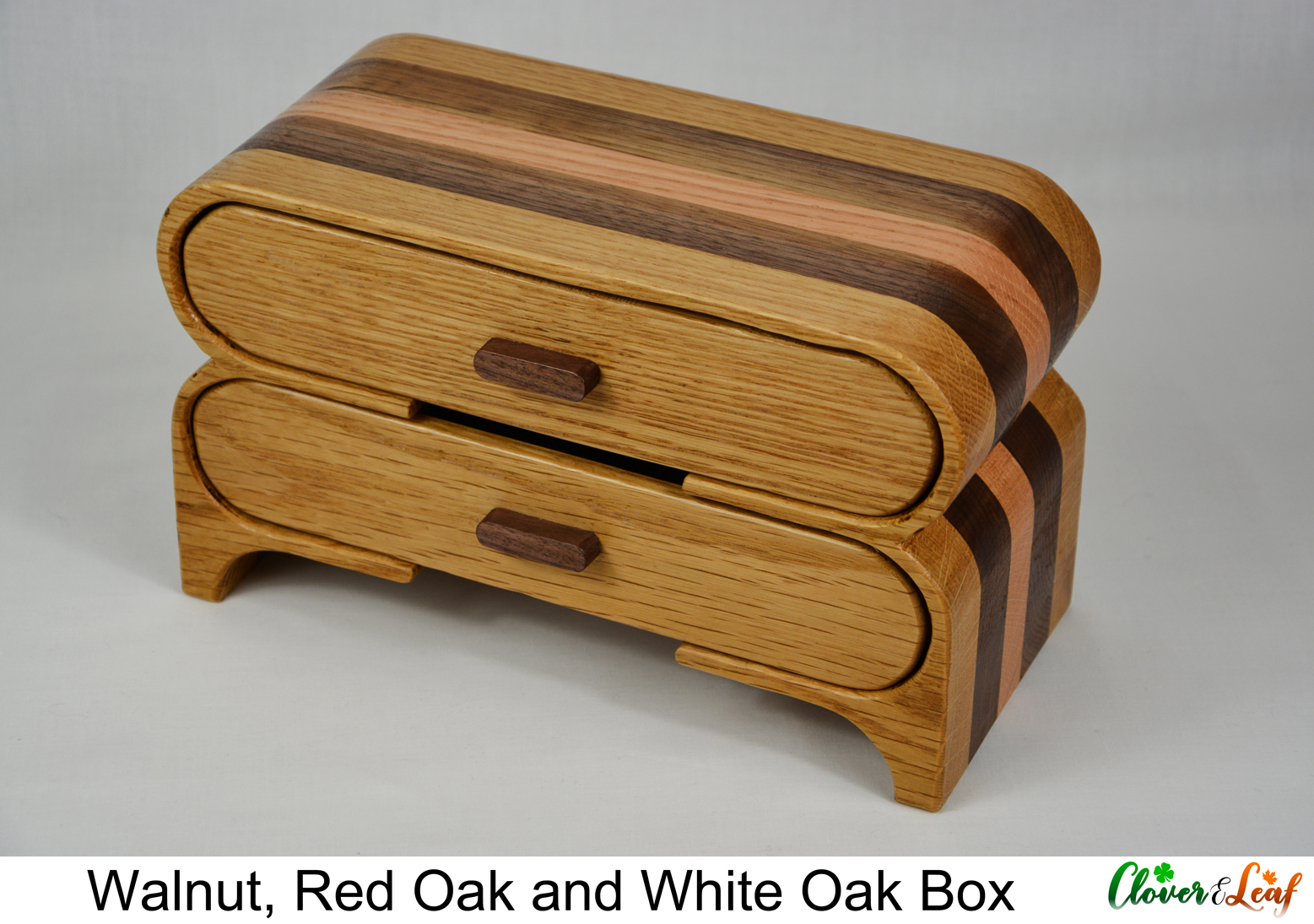 Walnut, Red Oak and White Oak Two Drawer Box
This stunning two drawer box would be perfect as a desk organizer for office supplies, as a bedside table organizer for glasses and your cell phone, or in a bathroom to hold your watch and jewelry.
The box is 9.75" long, 5.5" tall, and 4.5" deep. The inside dimensions of the drawers are 7 1/8" long by 3.5" wide and 1.5" deep. The inside of the drawers are flocked, which gives the compartments a soft, velvet like texture.
The box has two stripes of white oak, two stripes of walnut, and a stripe of red oak wood. All of the wood came from our family's tree farm in southern Missouri and was sustainably harvested.