Walnut and Spalted Maple Hinged Box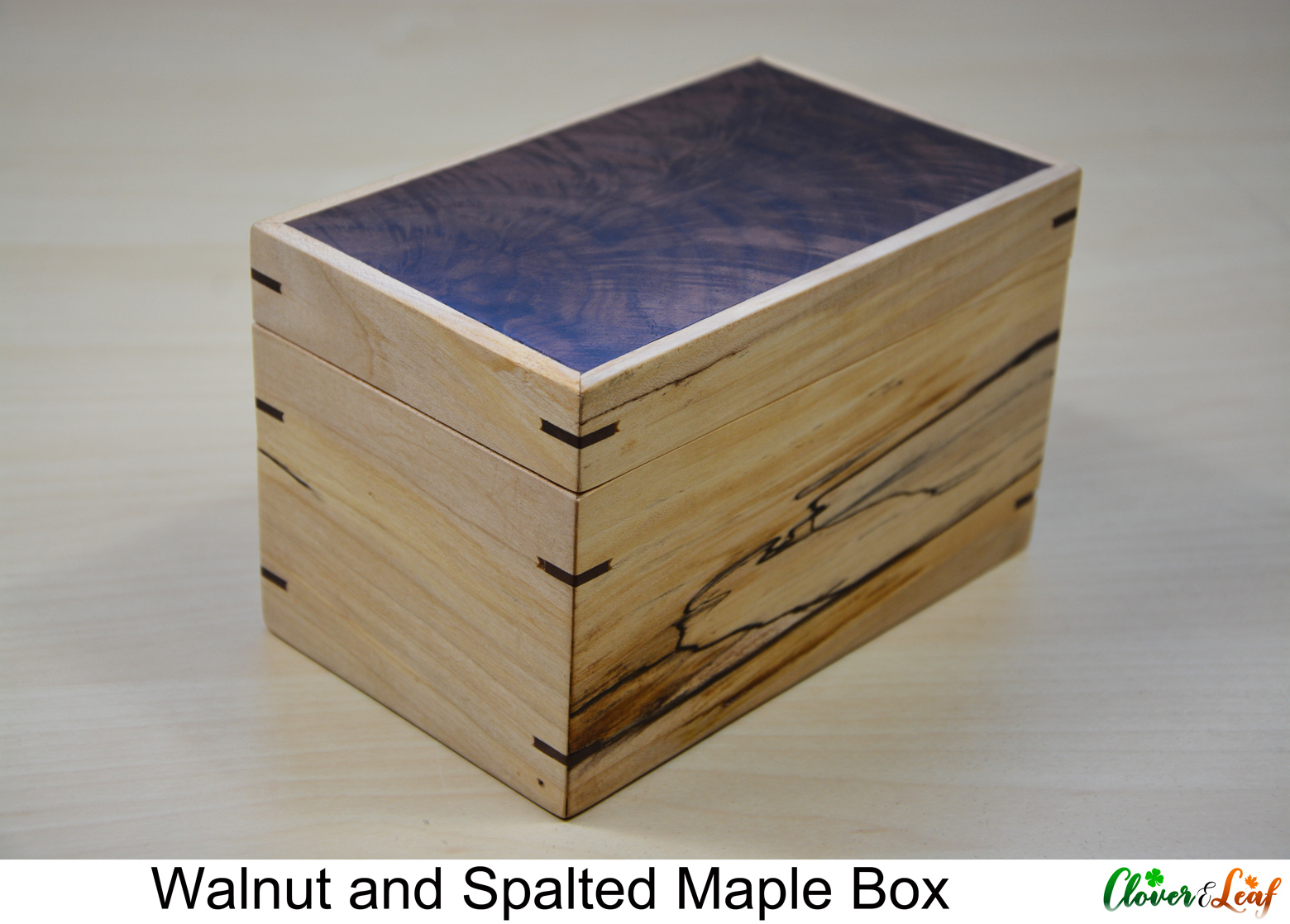 Walnut and Spalted Maple Hinged Box
This box is made out of spalted maple and walnut woods, both from our family farm in Southern Missouri.
The box is 6.5" long, 4" wide, and 4" tall. The inside compartment is 5.75" long, 3.25" wide and 2.75" deep.
The lid of the box is held on with hinges that are small and unobtrusive.
The box is finished with polyurethane.
Follow us on social media!
Instagram: https://www.instagram.com/clovernleaf/
Facebook: https://www.facebook.com/CloverandLeaf/